APPLICATIONS ARE CURRENTLY CLOSED FOR OUR 2017 INSTITUTIONAL RESIDENCIES. PLEASE CHECK BACK LATER THIS YEAR FOR 2018 INSTItutional residencies.
"It is difficult to convey how much the time up at SPACE meant to me and the whole team. It was hugely inspiring to be able to think and plan and frankly just decompress. We felt absolutely no demands on our time—there's such a sense of openness that you all convey. There was an unspoken understanding that 'if you think it's important, we trust it is too' that was present throughout our entire stay. I think that is so rare and special."
-Cynthia Flowers, Executive Director, Soho Repertory Theatre
SPACE's institutional residencies welcome individuals and teams of 2-12 to advance development on workshops and commissions for the theatre as well as strategic planning. All residencies are centered around three farm fresh meals daily. Institutions and their accompanying artists have flexibility and are strongly encouraged to structure their days to best suit their needs and goals.

Over two dozen theatre organizations, represented by hundreds of artists and administrators, have participated in SPACE on Ryder Farm's institutional residencies. Past residents include Playwrights Horizons, The Public Theater, Playwrights' Center, Ars Nova, Ensemble Studio Theatre, Rattlestick Playwrights Theater, Woolly Mammoth Theatre Company, Page 73 Productions, Hudson Valley Shakespeare Festival and The Lark, among others.

Institutional residencies are offered on a sliding scale relative to an organization's annual budget, size of the creative team, and the length of the proposed residency.

Residencies are granted to organizations in accordance with SPACE on Ryder Farm's mission. Priority is given to applicants that include detailed and distinctive goals for their time at SPACE.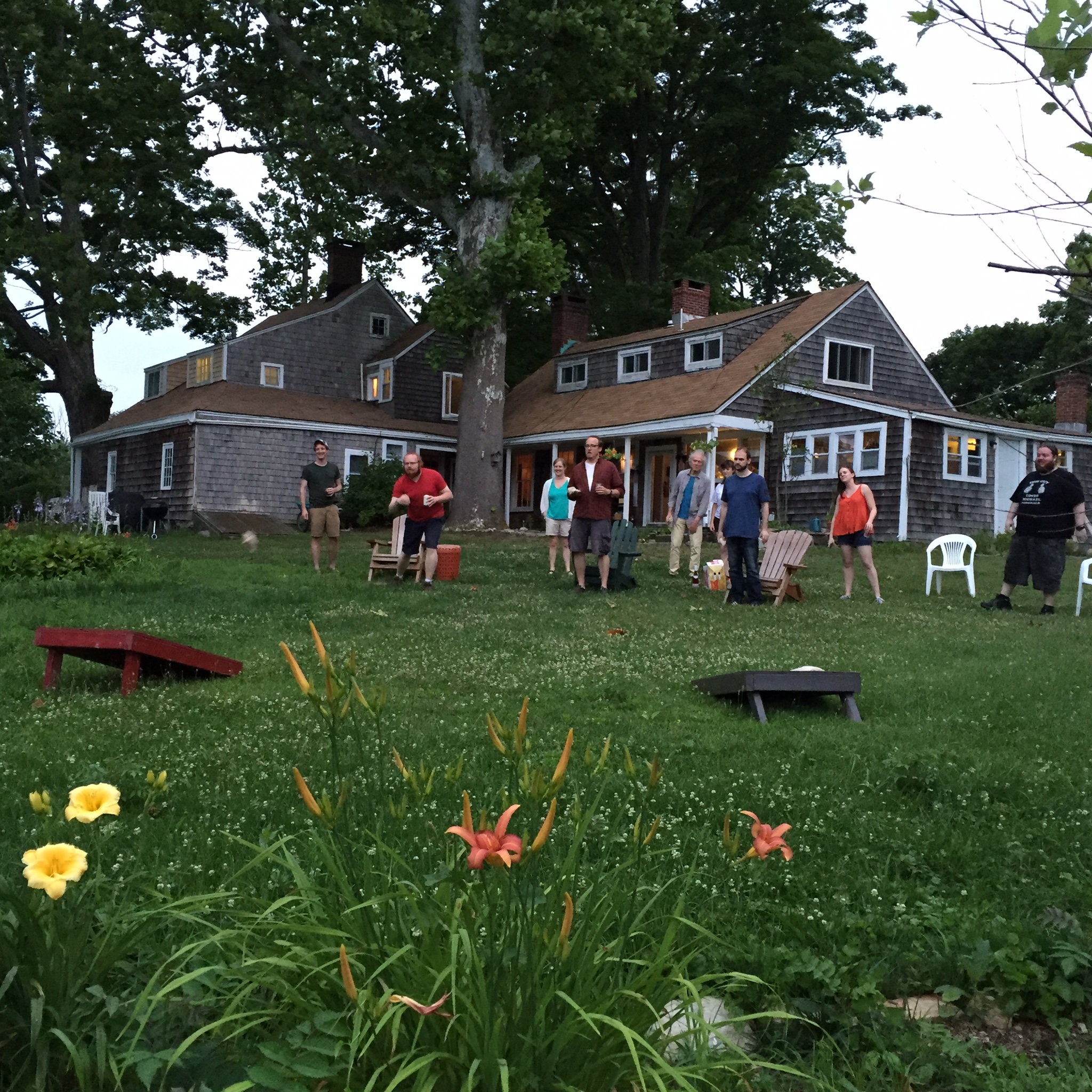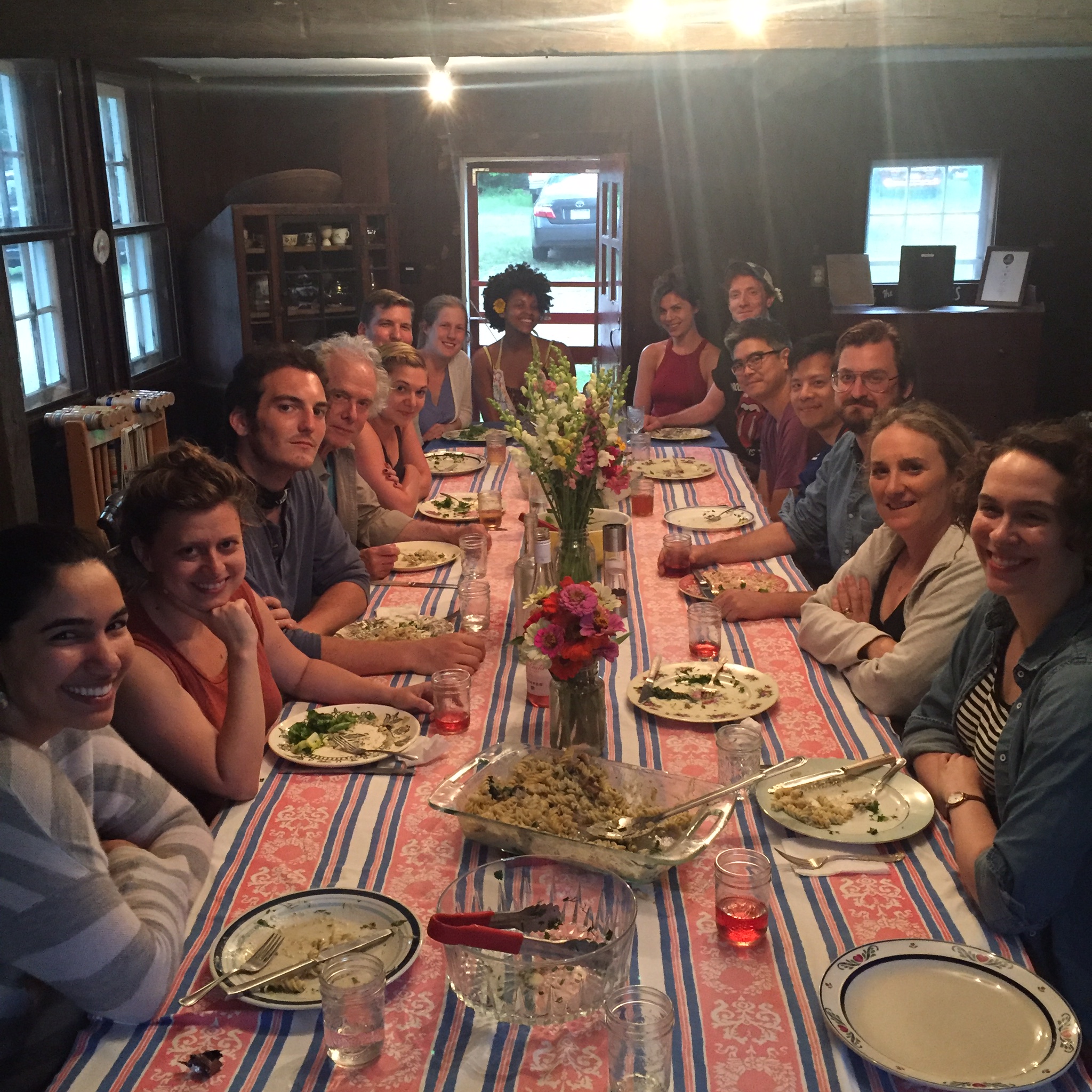 SPACE offers the following opportunities to institutions:
Commission Support
Over the course of its six year history, SPACE has hosted dozens of new play commissions for institutions. A commissioned artist's time on the farm will be in the company of SPACE's general resident pool (more information on the general residency here), allowing commissioned artists to experience the unique community that coheres at the farm and around the dinner table.
Writer's Group Residencies
A writer's group residency offers institutions the chance to give their in-house playwrights' group time and space away from the hustle and bustle of everyday life. Institutions can send up to 12 writers to Ryder Farm for a weeklong residency.
Project Workshops
SPACE offers institutions the opportunity to workshop in-process projects in a barebones capacity. Time and space away from the distractions of city life provides creative teams (often including a playwright, director and actors) with the opportunity to focus intensively on a project-in-development for anywhere between one and six consecutive days. Rehearsals and meetings can be housed at a variety of indoor and outdoor venues around the farm.
Strategic Planning/Company Retreats
Company retreats provide organizations the opportunity to spend time at the farm for purposes of season planning, strategic planning, training and team building. Retreats are centered around three communal farm fresh meals daily. SPACE can work with institutions-in-residence, creating a schedule and plan that targets each organization's specific needs and goals. Meetings and workshops can be hosted indoors and out, while enjoying the historic structures, farm fresh food, morning trail walks, afternoons on Peach Lake and evening bonfires. Company retreats at SPACE support organizations in realizing their full potential.
2017 Institutional residencies
And Also Too - Dramatists Guild Fund with Khiyon Hursey - Ensemble Studio Theatre - MCC Theater - New Dramatists - New Georges - Page 73 Productions - Playwrights Horizons with Sarah DeLappe (Creative Residency) and Kirsten Greenidge (Family Residency) - Roundabout Theatre Company - Soho Rep - The American Playwriting Foundation Relentless Award Winner, Aleshea Harris - The Playwrights Realm - Three Day Hangover